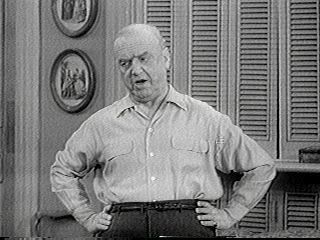 The weekend came and went and I must say it was very pleasant. The only thing missing is Serenity. I miss her so much. It's never ever just easy when her dad picks her up for more than a weekend. She called me today and I got filled with a warm feeling. After missing her so much it felt great to hear from her. Husband and I relaxed and Leland behaved himself. We read books, laughed, he combed my hair I rubbed his back. I felt better. I baked toll house cookies on Sunday.

All last week and starting with this one I have been on a Married with Children binge. Last month it was I love Lucy. I wasn't so much into the whole show (and I REALLY LOVE LUCY) it was Fred Mertz roles. He was my latest obsession last month. He has some classic come backs that had me laughing for a good minute. For instance;
Ricky Ricardo: What do you know about rice? Fred Mertz: Well, I had it thrown at me on one of the darkest days in my life. &
Lucy Ricardo: How much do you want to bet? Fred Mertz: Ten dollars. Ethel Mertz: Well what`s the matter with twenty dollars? Ricky Ricardo: What`s the matter with thirty dollars? Lucy Ricardo: What`s the matter with fifty dollars? Fred Mertz: What's th
e matter with ten dollars? Yea that's classic and no longer seen in our times.

Any how, Husband came home an hour early and it was so pleasant to see him. He said he was going to get off an hour early all week and get Friday off so
that instantly
made me giddy. When he comes home I compose myself as if I wasn't craving him all day.
Now he's my healthy Obsession!